Ari Dubin bought property at 510 Pennwood Drive to Triple Alpha Heights LLC for $22,000. Inc. offered property at Pennoak Drive to Dominque Hawkins for $117,000.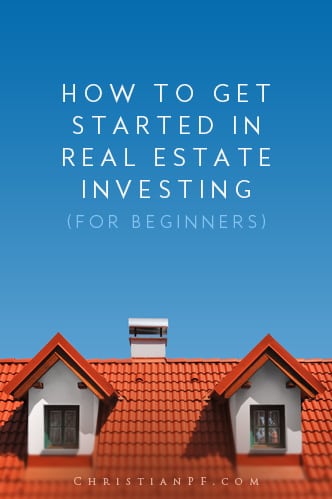 Tips On How To Discover Real Property Comps In 2019: 4 Other Ways
Joseph Bertagna sold property at 112 Castle Hill Road to Kenneth and Jill Lawrence for $254,000. Davi Schropp offered property at 115 Orchard Drive to David and Angela Blawas for $19,000. Diane Blevins bought property at 208 Oak St. to Matthew Senkow for $183,500. Land Bank sold property at 1297 First St. to Charles Charrie for $10,000. Cynthia Amore bought property at 206 Elmore Road to Craig Kodman for $181,375. Mark Ashby sold property at 2775 Italy Road to Joseph Ferri for $seventy four,500.
Property Info Kind
Alejandro Lopez offered property at 414 Hochberg Road to TOC Management LLC for $15,000. Susan Burkhouse sold property at 4021 Greenridge Drive to Natural Home Solutions LLC for $one hundred and five,000. Brian Edwardo bought property at 171 Glenfield Drive to Edwin and Kathy Lightcap for $126,900.
F & H Property Development LLC sold property at 7888 Isabella Drive to Maronda Homes LLC for $seventy five,000. Joseph Sammons offered property at 455 Huntingdon Ave. to Geoffrey and Sherlynn Rusnak for $277,000. Painter Property Development LLC sold property at Herold Drive to Kaitlen and Brett Morgan for $229,900. Brian Znavor bought property at 8080 Gina Drive to Ronald and Natalie Minnich for $406,000.
R & R Management Service LLC bought property at 1304 Oberlin St. to Jennifer Cooper Lecote for $10,000. Sean Johnson bought property at 128 Jacob Drive to Crowne Properties Inc. for $sixty four,591.
Rose Marie Dorcak sold property at 3415 Hills Church Road to Benjamin and Katharine Carter for $325,000. Nancy Ko sold property at 5325 Clearfield Lane to Adeniran and Funmilayo Haastrup for $635,000. John Cortese offered property at 3503 Calton Drive to Anthony Matthew Honko for $366,000. Federal Home Loan Mortgage Corp. sold property at 204 Sunset Drive to HTE Housing LLC for $one hundred and five,000. TRS Property Services LLC sold property at 554 Sunnyfield Drive to Joseph El Youssef et al. and Lakshman Rajhbeharrysingh for $179,000.
Report Situation Of The Property
Anthony Tantalo sold property at 1005 Franklin St. to James Michael and Melissa Jean Hans for $106,400. Shirley Lisenbigler bought property at 2111 Claridge Elliott Road to Brian and Jacqueline Mears for $four,454 (state deed switch stamps indicate a price of $33,191). Sandy Hill Meadows Builders LLC sold property at 190 Ciocco Court to Stephen and Cathy Ruzicka for $289,900.
A. Basmajian trustee sold property at 5532 Front St. to Derrick Milton for $20,000. Estate of Ralph Ridley offered property at 357 Collins Drive to Triple Alpha Heights LLC for $ninety seven,000. MidFirst Bank bought property at Althea Drive to Renova LLC for $74,440. Chimera RE NR1-LLC offered property at 509 Second St. to Brian Steele and Lois Vitti for $ninety eight,175. Timothy Martin sold property at 52 Broadway Ave. to Pittsburgh Cash Home Buyers LLC for $sixteen,875.